Rumya for Financial Intermediaries
Makes it easier to manage your day-to-day business

At a time when compliance needs are increasingly robust and the constraints and opportunities linked to digitalization are booming, it is essential to be able to rely on ergonomic, secure and efficient digital tools.

Designed in partnership with experts from each profession, Rumya for Financial Intermediaries is an extended client relationship management software. It allows you to document your activity in accordance with the new Supervision and Control Act, the MLA and international taxation policies.
From CHF 100 per user per month! Test your future software now.
Contact us
LSFin/LEFin
The regulations for financial intermediaries, which came into force on 1 January 2020, are changing:
The LSFin defines the rules of conduct that financial services providers must respect with regard to their clients, particularly in terms of information obligations, client classification and documentation of the financial instruments offered.
Click here to find out more
LEFin standardises the licensing regulations for financial institutions, extends prudential supervision for certain categories of financial intermediaries and strengthens organisational requirements.
Click here to find out more
Thanks to a specifically configured tool, each of the following professions benefit from an adapted solution:
how_to_reg
Independent asset managers
room_service
Family Office
business_center
Trust managers
location_city
Fund managers
Fonctionnalités
storage
Dashboard
Indicators and alerts providing a global view of the company's activity
supervised_user_circle
Customer relationship management
All customer data, including KYC/memos/relationships are easily accessible and intuitively organised
account_balance
Portfolio management
Portfolio organisation and documentation : from onboarding and stakeholder management to daily monitoring of transactions, assets and bank cards
assessment
Statistics
Visual summary of company data with dynamic charts and tables
assignment_turned_in
Audit reports
Automated generation and preparation of lists and reports required during audits
policy
Risk assessment
Evaluation of the MLA risk of a portfolio based on configurable criteria
picture_as_pdf
Document management
Client and portfolio documentation management including alerts, mailings and version history
screen_lock_landscape
Mobile access
Tool accessible on smartphone, tablet and computer, anytime, anywhere
settings_input_hdmi
Tailor-made integration
Rumya connects to the company's ecosystem using connectors and APIs
Noteworthy information
Data encryption
Transversal securing of exchanges and data
Fully customisable
Customisation of interfaces and functionalities according to the particularities of a company
GDPR/FADP Compliance - Privacy by Design
Benefit from Rumya's expertise in terms of data protection and confidentiality right from the start
White mark
Possibility of customising the software to your own colours
Multilingual
Management interfaces available in several languages

Alberto Scalea
BS Business Management SA - Partner
« Rumya software is my daily work tool. I store clients' assets, purchases and sales of securities to calculate the retrocession statistics of the funds. I also store my memos of visits or phone calls, client instructions and cash movements (MLA requirement). I no longer store paper in the clients' suspension files but directly in Rumya. It is the MLA auditor's control tool. It is very user-friendly, very easy to use and offers an excellent value for money . I also have a very good relationship with the team, which is very responsive to recommendations for changes. »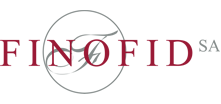 Rosario Avelino
Finofid SA - Directrice financière
« Rumya has allowed us to gain efficiency in the management of our files. The software is quick to use, reliable and very good/excellent value for money.. The team's ability to listen and its excellent understanding of our needs set it apart from the others. »
❮
❯